Dior B22 White Light Blue
or 4 fortnightly payments of £210.00 with
More info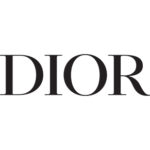 Authenticity
We make sure that all items offered on Krep Kingz are 100% authentic. For this, we have created a 3-step verification system:
Provenance: All of our items come from retail stores that have been authorized to sell the items offered in our catalog.
Verification: Each item is checked by hand through a complex process: smell, shape and materials of the item, condition of the box and verification that no accessories are missing. This step is done before the item goes on sale .
Double verification: once the item has been ordered, it is again submitted to the verification stage before being sent for shipment. Thus, we minimize the risk of error. At Krep Kingz, we prefer to waste our time and make sure that you are completely satisfied with your experience rather than the other way around.
Delivery
We encourage you to contact us if you have any questions regarding any item we sell on krep-kingz.co.uk before placing your order. We will always provide you with the clearest and most detailed explanation to ensure that you are completely satisfied with your purchase.
The shipping times for your order may vary (from 24 hours to 10 working days) depending on the period so do not hesitate to contact us if you have a delivery requirement.